For people looking for Healthcare Administration jobs, there is an abundance of potential. Healthcare Administration, also often called Health Administration and Medical Administration, entails making both daily and long-term decisions that mirror the healthcare system's business strategies. As leaders in a dynamic and interdisciplinary field that combines health policy, business, and science to manage fiscal and human resources, healthcare administrators work to enhance the business of healthcare; and strive to always start with sound policy and top-quality patient care.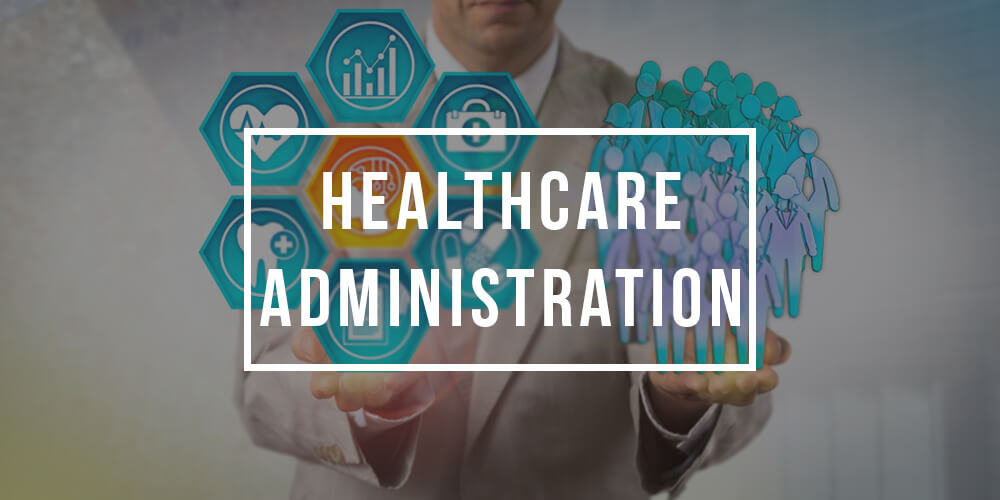 As a career field, healthcare administration has advanced right alongside developments in medical science and the evolution of hospitals in the United States. Not until the early part of the twentieth century, the affluent obtained treatment in their homes, while the poor and those without family turned to the hospitals for care.
Deep Dive into Healthcare Administration
Healthcare Administration includes everything from policy making to human resources to department management and beyond due to the size and complexity of many of our nation's healthcare systems. Nonetheless, the goal of healthcare administration is always the same: to safeguard the coordinated delivery of healthcare and the efficient management of medical facilities. Subject to the type and size of the healthcare system, healthcare administration may encompass a number of teams working in unity to manage the system at every level.
The American College of Healthcare Executives calls healthcare management a "hidden" career, since it is one of the last things to come to mind when most people think of medical services. Although the work of professionals in healthcare administration happens behind the scenes, their worth is irrefutable. In reality, healthcare administrators have significant influence on the availability, accessibility, and quality of healthcare in our nation's communities.
 Skilled healthcare administrators foster an environment in which healthcare providers can practice both effectively and efficiently. It also offers safe, comfortable, and compassionate places for people to receive health care services. Although healthcare administration is involved with the business side of healthcare, it does not reduce the emphasis on providing top quality and highly effective patient care.
Leading Jobs and High Earning Potential 
A degree in health care administration offers students with diverse career options, even outside the hospital setting. Initially hospital jobs may seem like a common career option for health care administration students, there are many jobs available that do not require working in a hospital. Obtaining a Master's in Health Administration is an astute choice for students, as it is an emerging field with  a wide variety of opportunities. Below are the top emerging health care administration jobs worth considering:
Health Insurance Specialist 
Social Welfare Administrator 
Social Media Director
Pharmaceutical Project Manager 
Healthcare Brand Manager 
Healthcare Data Scientist
Healthcare Information Administrator 
On-Site Clinic Administrator 
Healthcare Consultant
Employment of healthcare occupations is projected to grow 14 percent from 2018 to 2028, much faster than the average for all occupations, adding about 1.9 million new jobs. Healthcare occupations are projected to add more jobs than any of the other occupational groups. This projected growth is mainly due to an aging population, leading to greater demand for healthcare services. The median pay for Medical and Health Administration Managers in 2019 was $100,980 per year or $48.55 per hour."
Future of Healthcare Administration 
The future of healthcare administration will likely deal much more heavily with technology connecting patients and medical teams, and administrators should have the skills to jump between different roles (i.e, database administrator, medical director, nurse coordinator, and information specialist). Additionally, many of these roles will require familiarity with database technology and health informatics due to the amount of patient data that will be stored via wearable devices or vitals-related record keeping applications.
A significant portion of healthcare administration will involve interacting with emerging medical technologies. This technology will inevitably include developments in medical data in the form of telemedicine, rapid healthcare interoperability, and the internet of things for health care (i.e., mobile apps, personalized medicine, and hospital asset management). "Telemedicine alone will allow patient's greater time flexibility, as well as increased access to doctors and medical specialists, who will be able to receive timely information which they may not have previously been able to access."
Preferably, skilled healthcare administrators will be virtually present every step of the way to guarantee that medical teams are updated with all the necessary information pertaining to patient history as it relates to the current situation. Medical administrators should possess multiple skills, including but not limited to legal knowledge, business insight, technical expertise, and problem-solving capabilities, to be able to handle stressful and complex situations. Furthermore, they should be skilled communicators who can effectively speak, write, and problem solve under pressure.
In addition to developing technologies being introduced to medical settings, there is also an aging population to take into account. According to the University of Cincinnati, "By 2050, the population of adults aged 65 and older is expected to be 83.7 million, which is nearly double the amount that was estimated for 2012 of 43.1 million." Furthermore, barriers to health care access continues to be a problem, with accessibility and availability of care among the top reasons why patients cannot always get the care they need.
Train to be a Healthcare Administrator with HIT Academy
The Health IT Academy will help you launch your career as a health administrator.
Our online courses will teach you structured query language and database design. We also offer over 100 courses relating to IT in the health sector and data analysis.
You can learn at your own pace by accessing course materials online. Study from the comfort of your own home and watch your skills grow by using any Internet-enabled device.
If the idea of a career in healthcare administration fascinates you, you will need the proper training. At Health IT Academy, we offer healthcare, innovation, and technology courses to prepare you for healthcare administration jobs. 
Browse through our courses to see all we have to offer and feel free to contact us with any questions!
Contact HIT Academy today to discuss your healthcare career.
Conclusion
The field of healthcare administration is a varied one with a lot to offer interested applicants.  One thing is definite, technology will continue to change the future of healthcare. According to a federal government healthcare attorney, "there will likely be advances in data mining and record keeping, tailoring health plans to patient needs, moving to a fee-for-service system, electronic health records that talk to each other, and a rise in telehealth-related technology."
By setting the bar high for systematic standards and company-wide integrity, health administrators create the possibilities needed to make an incredibly life-changing difference in the lives of patients and their families. Obtaining your master's in health administration can give you the knowledge, credentials and greater opportunity to step into a higher level of responsibility to make a meaningful impact in health, both personally and professionally, and on a wider scale.